Polo at The St. Regis Dubai Polo Resort
What is Polo
The Al Habtoor Polo Resort & Club offers exclusive polo facilities and four world-class polo fields to meet the expectations of local and international players. The Polo Academy is designed to cater for all levels of players from those embarking on their first tournament, to those embracing the ultimate, high goal polo. The annual polo calendar ranges from high goal tournaments to challenge and league matches as desired throughout the season.
Polo is often referred to as "the game of kings," as it was adopted as the most noble of pastimes by kings, princes, shahs, sultans and warriors all over the world. The roots of polo are said to date back over 2,500 years to the 6th century in ancient Persia. But it quickly spread eastwards and eventually caught the attention of the British tea planters in India in the 19th century who put the 'English touch' on the sport and imported it to Britain in 1869. It was then re-exported to America and beyond.
Modern polo is played between two teams of four, on a field measuring 300 yards by 160 yards (250 sq meters by 133 sq meters), with 3-yard goal posts on either end. The winner is the team that scores the most goals. Each period, also known as a chukka, is up to 71/2 minutes long. No time-outs are allowed except for penalties, or in the event a player or horse is injured, and no substitutions are allowed unless a player has to be replaced.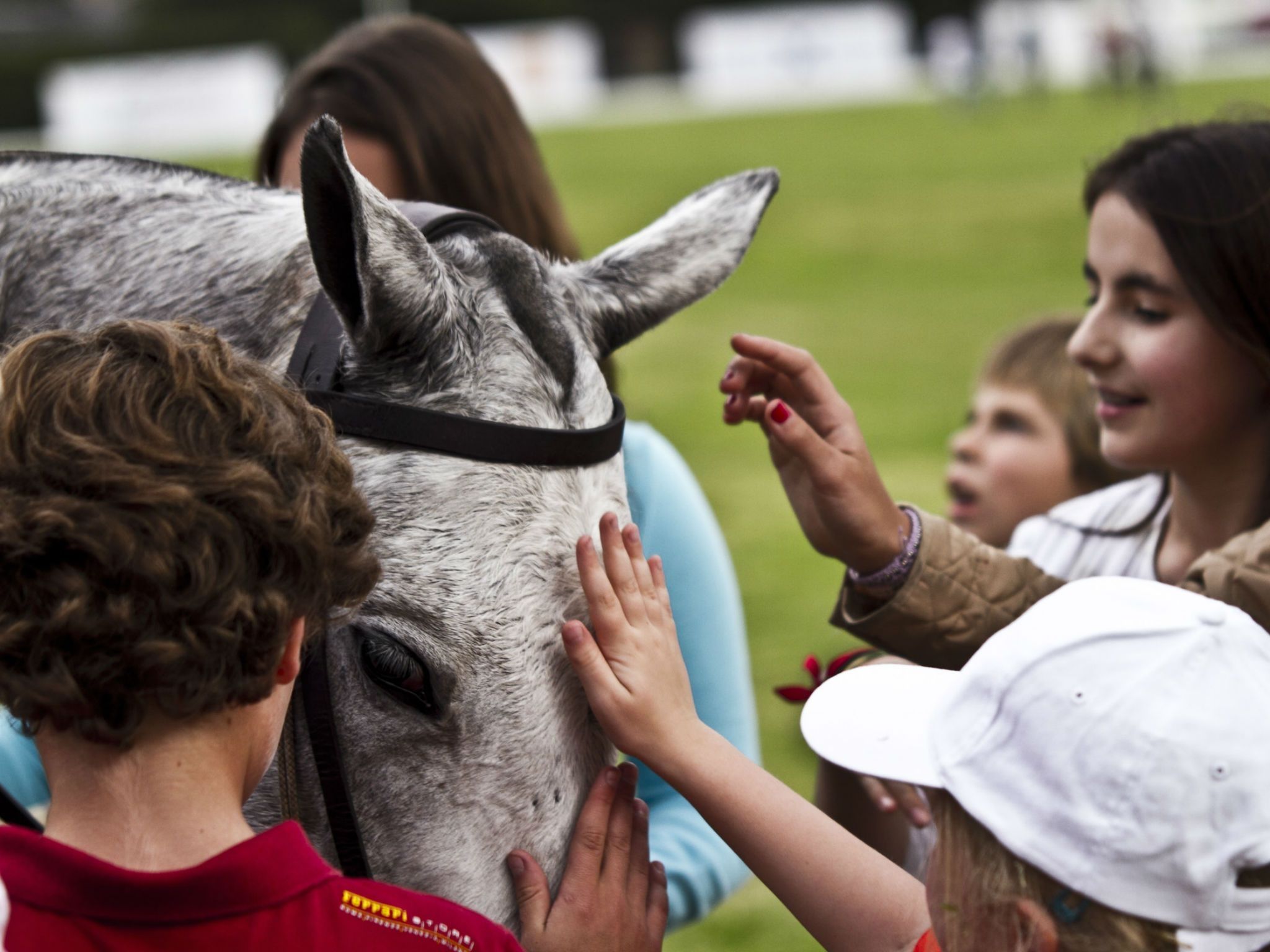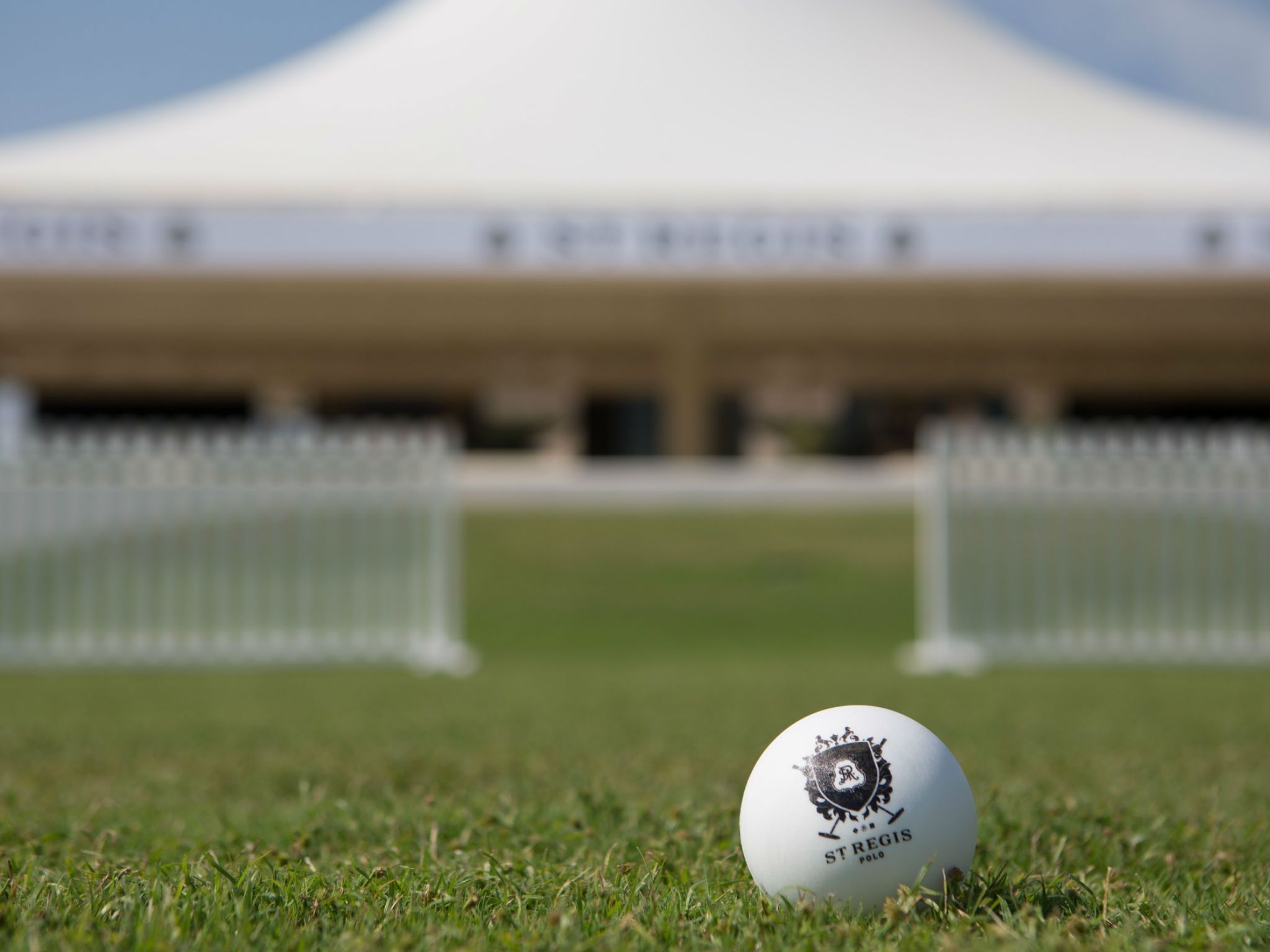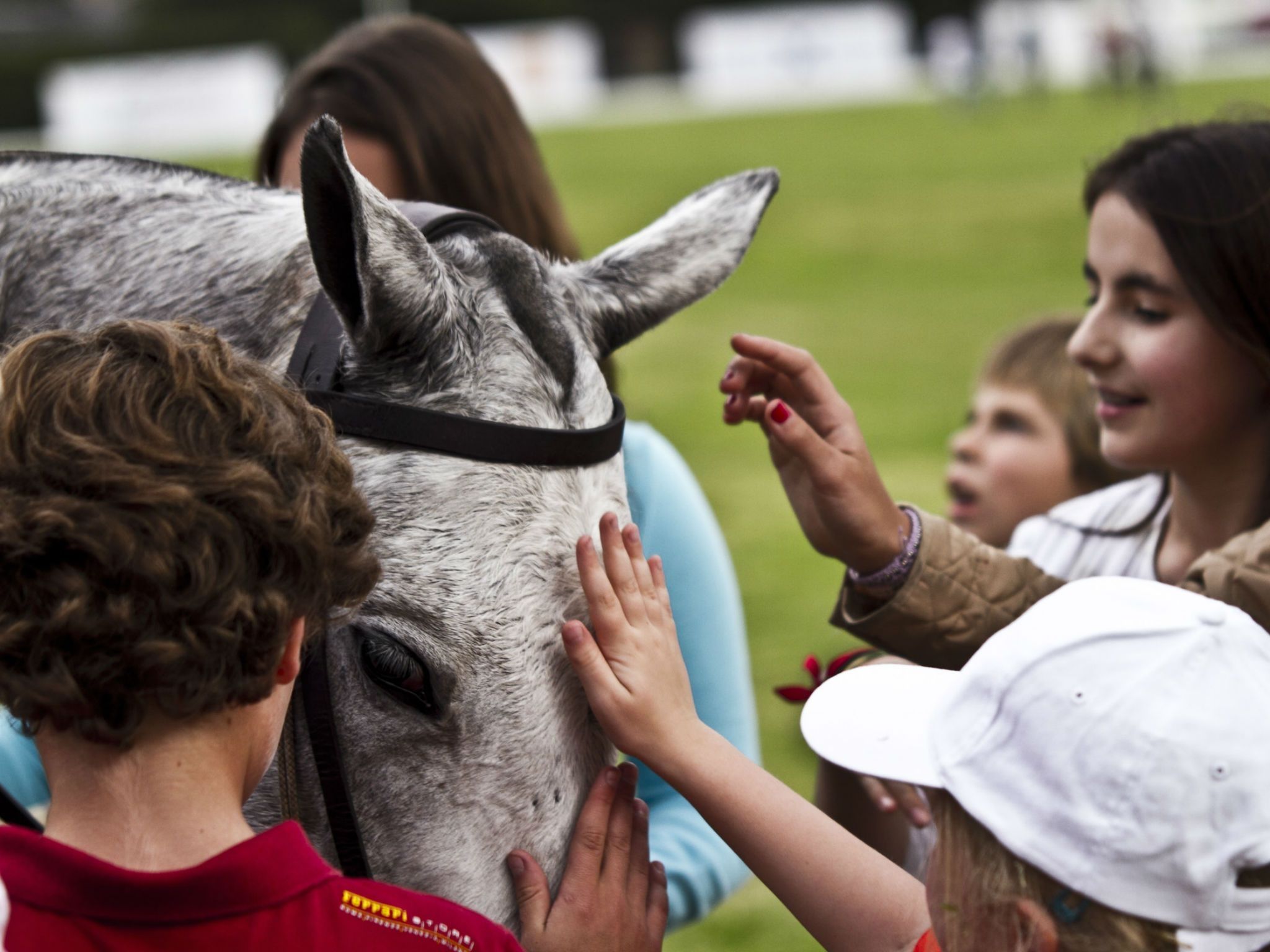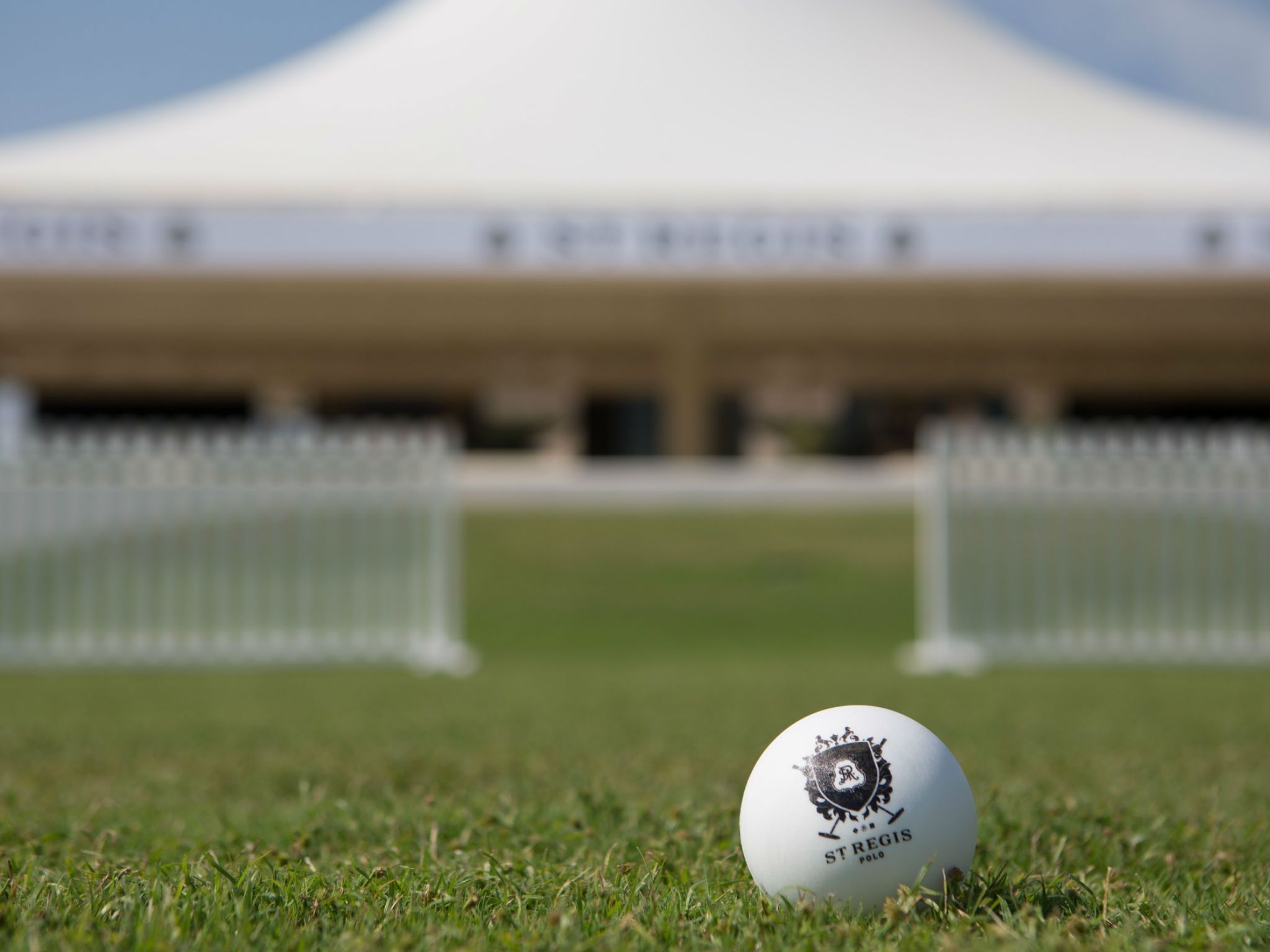 Polo Academy
The Al Habtoor Polo Academy provides an opportunity to enter the fascinating world of polo at the state of the art Al Habtoor Polo Resort & Club under the instruction of the head instructor Alejandro Gowland, 3-goal professional from Argentina.
Alejandro's team includes international polo players to provide all levels of instruction from those just beginning to ride on a fast track system for the first time, or those looking to improve and fine-tune their already established skills.
The Al Habtoor Polo Academy provides a full spectrum of bespoke services, from individual lessons to small group lessons, corporate packages and fun days with friends and family.
Pricing
Lessons Adult Child
Introduction to Polo (90 min) AED 850 AED 650
Group Lesson (60 min) AED 600 AED 400
Private Lesson (60 min) AED 850 AED 600
Stick and Ball - with instructor (40 min) AED 750 AED 500
Instructional Chukkers - min 2 chukkas (30 min) AED 650 AED 400
*15% discount for lesson paid in block of 10
Lessons Adult Child
Corporate Days (3 Hrs) AED 500 AED 250
Corporate Days (5 Hrs) AED 1000 AED 500
Chukker Hire (Per chukka) AED 750
Green Fees (Weekday) AED 800
Green Fees (Weekend) AED 1000
Al Habtoor Polo Club
The Al Habtoor Polo legacy was established in 2000 by a man of polo passion, Mohammed Al Habtoor. Since then, the sport of polo has been driven to new heights with Habtoor Polo by its side. In 2012 the Habtoor Polo Team won its first Dubai Polo Gold Cup title, followed by the Dubai Silver Cup in 2013 and the Hildon Cup in 2015. Mohammed Al Habtoor, Patron of the team, has participated in numerous polo tournaments both locally and globally. He has turned the Dubai Polo Gold Cup Series into one of the highlights of the Dubai sports calendar, making it one of the region's most prestigious polo events.
The Al Habtoor Polo Resort & Club represents an upmarket community, a new destination for polo and horse enthusiasts from across the world. The unique project is home to four world-class polo fields, which will help reinforce Dubai's role on the world polo circuit. The Polo and Equestrian Academy offers riders of all ages and ability with a wide range of riding disciplines including dressage, riding and show jumping. The Al Habtoor Polo Resort & Club hosted its first series of international and regional polo tournaments in March 2016.
The luxury project accommodates 520 exquisitely appointed Andalusian-style stables made of high quality and robust materials, providing a healthy environment for horses to live. Members have to on-site veterinary clinic, exercise track, horse walkers, including show jumping and dressage top class arenas. The stables are serviced by 70 turnout paddocks, lunge areas, 5 horse walkers and 2 international competition arenas, in addition to the 4 polo fields, riding and exercise tracks.
Competitions will be hosted on-site throughout the winter season, from riding club level events up to national and international championships in all disciplines. Competitions schedules will run on Thursday evenings and Friday mornings.
The Al Habtoor Polo Resort & Club Andalusian style stables are set within the exclusive equestrian development boasting 54 hectares of lush green surroundings.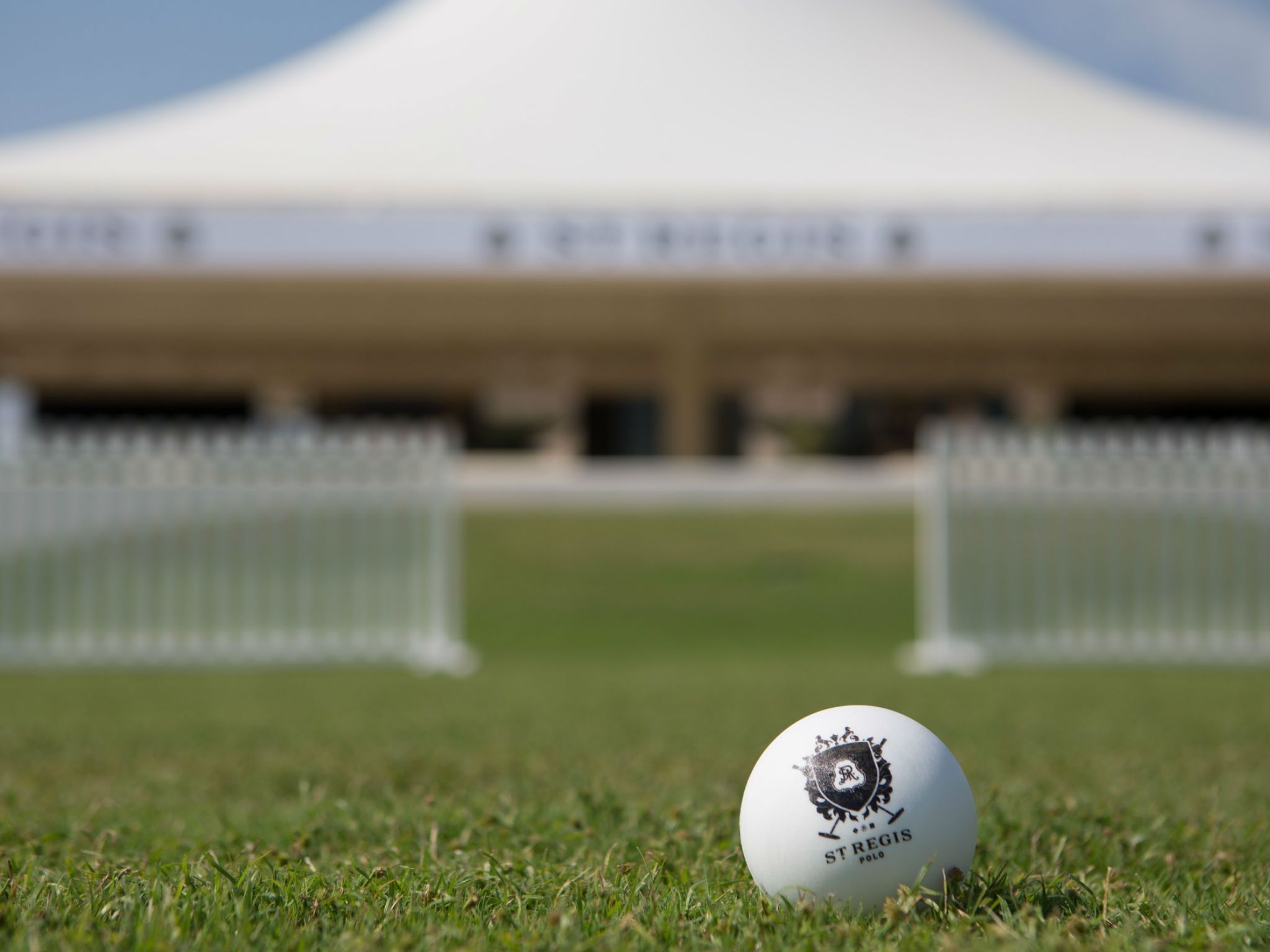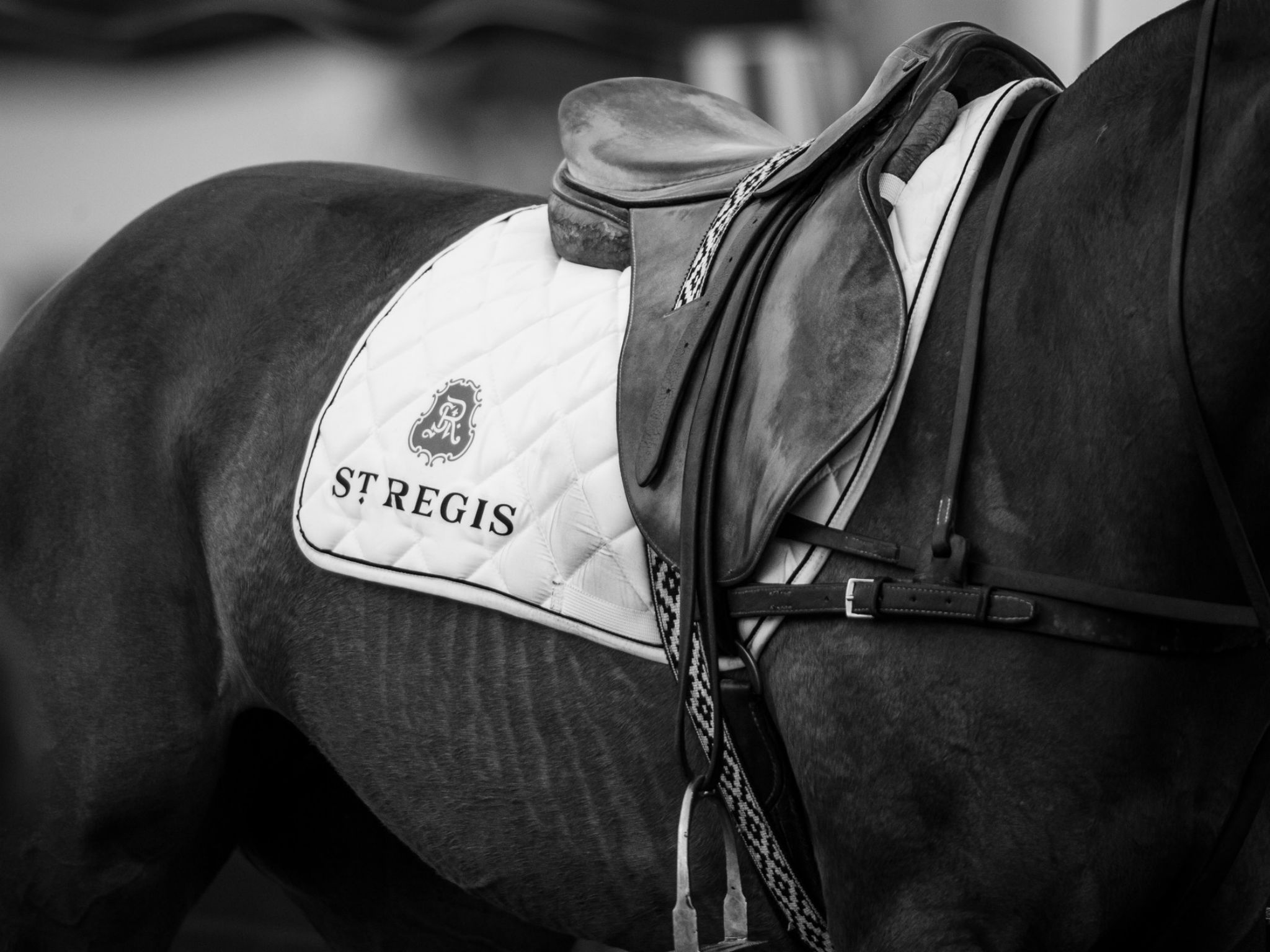 The Al Habtoor Riding School will be open 7 days a week from 6:45am - 10:00am and 4:00pm -8:30pm offering the following:
Riding lessons
Desert riding
Pony club activities and camps
Stable management sessions
Evening ride and camp fire
Clinics
Pricing
Group Lessons (45 min) Adult Child
Group Riding Lesson Lever 1 & 2 AED 180 AED 220
Group Riding Lesson Lever 2 & 3 AED 230 AED 270
Riding Lesson - Own Horse AED 130 AED 130
Stable Management AED 100
Equestrian Experiences Child
Pony Ride - 1 round AED 40
Pony Club AED 280
Pony Club - Own Horse AED 280
Private Lessons (45 min) Adult Child
Private Lesson AED 400 AED 450
Private Lesson - Own Horse AED 280 AED 280
Semi-Private Lesson AED 280 AED 320
Assessment Lesson AED 250 AED 300
Lunge Lesson AED 350 AED 350
Instructor Schooling AED 250 AED 250
Arena Hire AED 150 AED 150
Horse Hire AED 100 AED 100
Stable Tour (with breakfast) AED 195
Stable Tour (without breakfast) AED 135
*10% discount for lesson paid in block of 10.
**Discounted packages for schools, which includes riding/stable management are in line with the internationally coveted British Horse Society (BHS) syllabus.
***Helmet rental AED 10.